| | |
| --- | --- |
| | |
| | |
This memorial website was created in the memory of our beloved Son, Kevin Michael Wengert who was born in Maryland on October 02, 1987 and was murdered on September 03, 2005 at the age of 17 by a coward who used a knife instead of a fist - what a tough guy. We will remember him forever.

Kevin will be remembered as a kind, funny, caring and loving person. He had such a special smile. He loved his family, friends, his dogs, his music, and sports--and will be greatly missed by all who knew him and love him.

I took Kevin for an interview on September 2, 2005 in Carroll County, Maryland. Kevin got the job. He was so excited about that job. On the way home Kevin said to me "Mom you don't have to worry about me being in trouble or anything anymore I promise that's over. I've kept that promise." I started to cry and he said to me "Mom you can cry happy tears if you want to, but you don't have to cry sad tears anymore, I promise. Everything from now on will be fine." The next day I would be crying sad tears for the rest of my life on this earth because of a common little knife carrying coward that took my life away from me. Kellam will wish he never even met Kevin Wengert for the rest of his stinking sickening life.
It won't get easier, but you'll get used to how hard it is; and you will see him every time somebody that knew him lights up or laughs, remembering something about Kevin, whether it be good or bad...
Words fail - - but love doesn't. Just know, as the Irish say, you'll see him after.
Author Unknown
A mother is special, she's more than a friend.
Whenever you need her, she'll give you a hand.
She'll lead you and guide you in all that you do.
Try all that she can just to see you get through.
Good times and bad times, she's there for it all.
Say head up, be proud, and always stand tall.
She'll love you through quarrels and even big fights, or heart to heart chats on cold lonely nights.
My mother's the greatest that I've ever known, I think God made my mother like He'd make his own.
A praiser, a helper, an encourager too, nothing in this world that she wouldn't do.
To help us succeed she does all that she can, raised a young boy now into a man.
I want to say thank you for all that you do, please always know mom, that I love you.
(c) George W. Zellars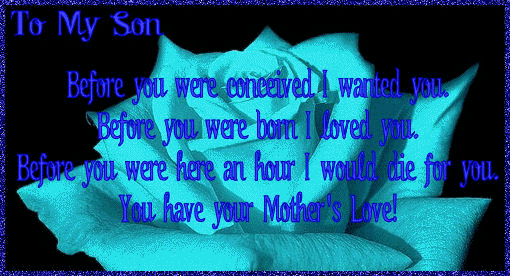 The Cord
We are connected,
My child and I, by
An invisible cord
Not seen by the eye.

It's not like the cord
That connects us 'til birth
This cord can't been seen
By any on Earth.

This cord does it's work
Right from the start.
It binds us together
Attached to my heart.

I know that it's there
Though no one can see
The invisible cord
From my child to me.

The strength of this cord
Is hard to describe.
It can't be destroyed
It can't be denied.

It's stronger than any cord
Man could create
It withstands the test
Can hold any weight.

And though you are gone,
Though you're not here with me,
The cord is still there
But no one can see.

It pulls at my heart
I am bruised...I am sore,
But this cord is my lifeline
As never before.

I am thankful that God
Connects us this way
A mother and child
Death can't take it away!

The world is a dangerous place, not because of those who do evil,
but because of those who look on and do nothing.
~~~ Albert Einstein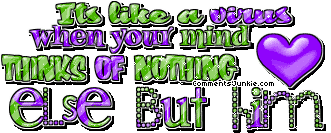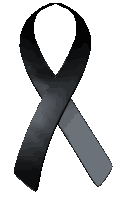 This Ribbon represents a murdered child.
Parents of Murdered Children is an organization that
helps parents and loved ones who are bereaved.

www.pomc.com

I Lost My Child Today
I lost my child today.
People came to weep and cry,
As I just sat and stared, dry eyed.
They struggled to find words to say,
To try and make the pain go away,
I walked the floor in disbelief,
I lost my child today.
I lost my child last month.
Most of the people went away,
Some still call and some still stay.
I wait to wake up from this dream.
This can't be real. I want to scream.
Yet everything is locked inside,
God, help me, I want to die.
I lost my child last month

I lost my child last year
Now people who had came, have gone
I sit and struggle all day long
To bear the pain so deep inside
My friends just question Why?
Why does this mother not move on?
Just sits and sings the same old song
God heavens, it has been so long
I lost my child last year

UNCLE BUCK
TASHA
SPANKY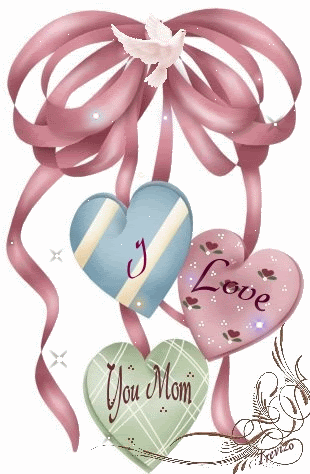 What a Grieving Mother Really Thinks
Copyright Kelly Cummings

Hello old friend, Oh yes you know I lost my child a while ago.
No, no please... Don't look away or change the subject. It's ok.
You see, at first I couldn't feel, it took so long, but now it's real.
I hurt so much inside you see I need to talk, come sit with me?
You see, I was numb for so very long, and people said, "My, She is so strong.
"
They did not know I couldn't feel, my broken heart made all unreal.
But then one day, as I awoke I clutched my chest, began to choke,
Such a scream, such a wail broke from me...
My child! My child!
The horror of reality.
But everyone has moved on, you see, everyone except for me.
Now, when I need friends most of all,
Between us there now stands a wall.
My pain is more than they can bear,
When I mention my child,
I see their blank stare.
"But I thought you were over it,"
Their eyes seem to say,
No, no, I can't listen to this, not today.
So I smile and pretend, and say, "Oh, I'm ok".
But inside I am crying, as I turn away.
And so my old friend, I shall paint on a smile,
As I have from the start,
You never knowing all the while,
All I've just said to you in my heart.
______________________________________
I look into his private world
Outside his bedroom door
A place where he once laughed and lived
A place he lives no more

The friends that came to visit
The bed where he did sleep
Tears begin to cloud my eyes
I stand as I do weep

The desk where he did homework
His clothes that he did wear
His life that he was living
Without a single care

Some pictures that were special
A girlfriends secret note
His television he did watch
On the table his remote

His hats sit on a rack now
His helmet from his bike
The memories are painful
A life I do not like

His cologne no longer lingers
As it did once in our home
Visions of him by my side
But I just stand alone

His pillow and his blanket
Still sit upon his bed
Waiting for him to come home
Lie down and place his head

How I long for him to be here
In the safety of his room
Nothing would ever harm him
Our lives could then resume

I look into his private world
Outside his bedroom door
A place where he once laughed and lived
A place he lives no more

In loving memory of Joey Sorenson
Lyndie Sorenson
©copyright 2007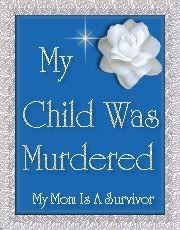 BY BRANDON KELLAM
Were You One of the Lucky Ones?
Author Unknown

Did you get to meet the one that lived
every day as if it were his last?

Did you see that smiling face,
did you hear his infectious laugh?

Did you know the one that had a hug
for even the ones that fussed at him?

Did you ever go somewhere and know
when the life of the party arrived?

Did you know the one that could make
the best of the worst situation?

Did you feel like you were a special
person around him?

Did you ever feel so loved?

Were you one of the lucky ones...
that got to meet my son?


Loss of a Child (author unknown)

The moment that I knew you had died,
My heart split in two,
The one side filled with memories,
The other died with you.

I often lay awake at night,
When the world is fast asleep,
And take a walk down memory lane,
With tears upon my cheek.

Remembering you is easy,
I do it every day,
But missing you is a heartache,
That never goes away.

I hold you tightly within my heart,
And there you will remain,
Life has gone on without you,
But it never will be the same.

For those who still have their children,
Treat them with tender care,
You will never know the
emptiness,
As when you turn and they are not there.

Don't tell me that you understand,
don't tell me that you know.
Don't tell me that I will survive,
How I will surely grow.

Don't tell me this is just a test,
That I am truly blessed.
That I am chosen for the task,
Apart from all the rest.

Don't come at me with answers
That can only come from me,
Don't tell me how my grief will pass,
That I will soon be free.

Don't stand in pious judgment
Of the bonds I must untie,
Don't tell me how to grieve,
Don't tell me when to cry.

Accept me in my ups and downs,
I need someone to share,
Just hold my hand and let me cry,
And say, "My friend, I care."
ANGEL FRIENDS
KASSIE, LAUREN, KEVIN & SKY

KEVIN
We miss you Kevin more then you know. We would stand by
your side until the end. You were more like Heather's brother
instead of a best friend.

We watched you grow from a boy to a man not once
asking for a helping hand.

You were more proud and had to do things your way
even though sometimes you would stray.

Your heart was always in the right place you would
have given the shirt off your back when it came to being thoughtful
that was something you never lacked. You grew up so handsome
and oh so strong I sit sometimes and cry
wondering how it went so wrong.

It's more then a crime what happened to you
and I know in my heart you didn't have a clue.

You went there unaware of the trouble that was about to brew
but when we ask of course they say "he knew."

My sister saw the writing of the liars the first night…
I honestly know you thought it was going to be a fight.

She went on and on how it made no sense
those who were with you survived with out a dent.

She made it clear of what she thought of such trash
almost hoping one of them ran their mouth back.

She would have dropped them without a doubt
and anyone else who would have come out.

So Cathy was right I'm sorry to say
so that means someone must pay.

You were my family and you know what that means
so I guess the rest is to be seen. We miss you!

By: Denise Snow – My Best Friend



A MOTHER'S POEM

My hands were busy through the day,
I didn't have much time to play,

the little games you asked me to.
I didn't have much time for you.

I'd wash your clothes, I'd sew and cook,
But when you'd bring your picture book,

and ask me, please to share your fun,
I'd say, "A little later son."

I'd tuck you in all safe at night,
and hear your prayers, turn out the light,

then tiptoe softly to the door,
I wish I'd stayed a little more.

For life is short, and years rush past,
A little boy grows up so fast.

No longer is he at your side,
his precious secrets to confide.

The picture books are put away,
There are no children's games to play,

No goodnight kiss, no prayers to hear,
that all belongs to yesteryear.

My hands once busy now lie still,
the days are long and hard to fill,

I wish I might go back and do,
the little things you asked me to!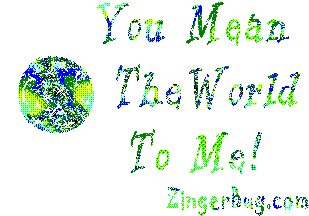 SNOWBALL
05/09/1991 - 08/19/2007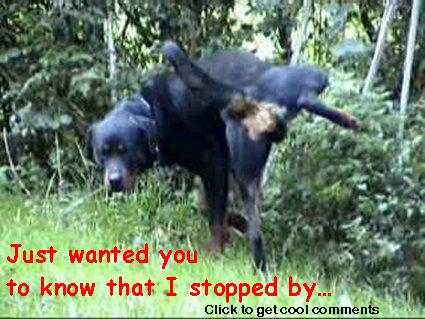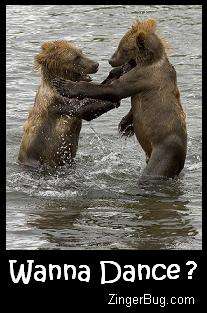 I thought I was ahead of you in line.
You would take your turn
After I took mine,
Like we did before.

I guess you don't need new shoes
For starting Heaven,
Or a light left on against the dark
The way I always did.

But I'm so used to parenting.
I wanted just to be there--
To do whatever needed to be done.
But you went first.

And now, my little one,
Suddenly you are my senior.
Morning, I know, will come.
But bring close your light--

This time it is I who fear the night.

Author Unknown
Origin: Irish
Meaning: Handsome
Gender: Male





I'M THERE INSIDE YOUR HEART

Right now I'm in a different place, And though we seem apart, I'm closer than I ever was ... I'm there inside your heart.
I'm with you when you greet each day And while the sun shines bright, I'm there to share the sunsets, too ... I'm with you every night.
I'm with you when the times are good, To share a laugh or two, And if a tear should start to fall ... I'll still be there for you.
And when that day arrives That we no longer are apart, I'll smile and hold you close to me ... Forever in my heart.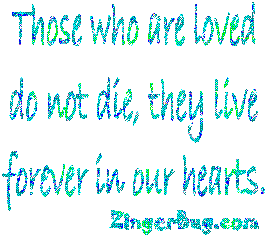 Kev: You couldn't be with two people that loved you
more or who will take better care of you then
your Pop and your Uncle Danny until I get there.

Mom & Heather




AUNT DENISE & MOM




PRECIOUS KEVIN



Kevin describes his mother as "nice, funny and as someone who doesn't take crap off anybody." He claims to have a very good relationship with his mother and describes himself as "a mommy's boy." Kevin also identifies his mother as the most important person in his life.

"Nobody fought more with Kevin then you did and nobody fought harder for Kevin then you did."

J. Mark Coulson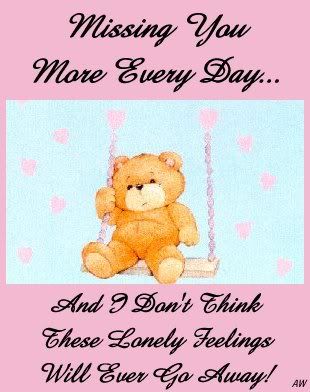 SCUMBAG KELLAM WILL NEVER HAVE A PEACEFUL DAY AS LONG AS HE LIVES.



WE walked together, you and I.
A mother and her son.
We had hopes and dreams for tomorrow,
But tomorrow didn't come.

We walked together, you and I.
We talked, we laughed, we loved.
We shared so many happy times
And for that, I thank the lord above.

We walked together, You and I,
But only for a short time.
For all too soon it ended
Leaving pieces of broken hearts behind.

And even though I miss you,
More than words can say,
I thank God that I got to walk with you
Every precious moment of every day....

I Love You Mom,

Kevin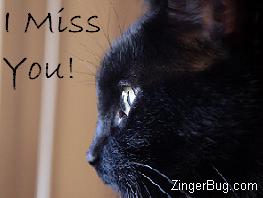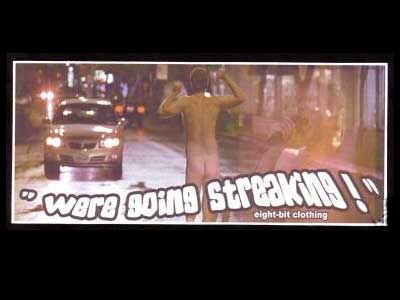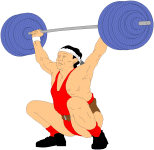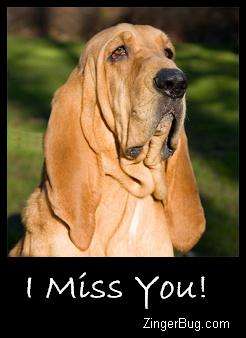 How does one become a butterfly?
Pooh asked pensively.
"You must want to fly so much that
you are willing to give up
being a caterpillar." Piglet replied.
"You mean to die?" asked Pooh
"Yes and no" Piglet answered.
"What looks like you will die,
but what's REALLY you will
live on"

There's nothing like the blessing
Of a little baby boy
To fill your home with sunshine
And fill your heart with joy.

With hugs and bugs and footballs,
Baseballs, toys, and grins,
You'll cherish all the memories
That you will share with him.

Take the time to walk and talk,
To share his dreams and plans.
All too soon your little boy
Will grow into a man.

Kevin never got the chance
to grow into a man and live his life
because his life was taken from him on
September 3, 2005 intentionally
by a little piece of garbage
named Brandon Kellam.
TO LOSE KEVIN

tears without end
days without nights
night without day
time without forgetting
food without taste
sleep without rest
sorrow without comfort
pain without limit
emptiness without bottom
life without


Same Routine
>
> I wake and follow the same routine
> Only there is this terrible pain
> I keep it hid down deep inside
> Or maybe it is totally denied
>
> Can people see beyond my mask?
> I know they never ever ask
> I guess they think I am alright
> My mind feels it has closed up tight
>
> When you first left I was totally shocked
> My body and mind totally blocked
> Then little by little reality hit
> Each day it feels I may lose it
>
> I ask the same questions everyday
> Try to keep terrible thoughts at bay
> Nothing I actually try to do
> Will stop my heart from aching for you
>
> I often wonder can you see me
> Thinking about how life used to be
> Missing you so very much
> Longing for just one last touch
>
> I love you more than words can say
> To some those words are just cliche
> Each day my heart and soul does cry
> I promise this love will never die
>
> I know it is wrong to wish to leave
> But it hurts so much to constantly grieve
> I see no end of that in sight
> Until our souls will reunite
>
> In loving memory of Joey and his heavenly buddies
> Lyndie Sorenson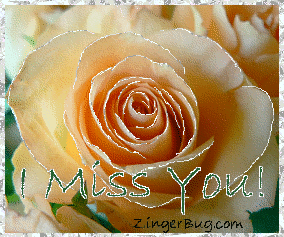 A coward dies a thousand deaths... a soldier dies but once

From my mind 2 the depths of my soul
I yearn 2 achieve all of my goals
And all of my free time will be spent
On the 1's I miss I will lament

I am not a perfectionist
but still I seek perfection
I am not a great romantic
But yet I yearn 4 affection

Eternally my mind will produce
ways 2 put my talents 2 use
and when I'm done no matter where I've been
I'll yearn 2 do it all again.

Tupac Shakur
If I could have one lifetime wish,
A dream that would come true;
I'd pray to God with all my heart
For yesterday and you.

A thousand words wont bring you back,
I know because I've tried.
Neither will a thousand tears,
I know because I've cried.

You left behind my broken heart,
And happy memories too.
But I never wanted memories,
I only wanted you



This actually is Kevin doing his Graffiti.

If you stop by, please light a candle for Kevin so that I know you have been here





I Love You So Much
You Are My Everything
Always Have Been And
Always Will Be
I Can't Stand It Without You

Love Forever and Ever,

MoM



FRIENDS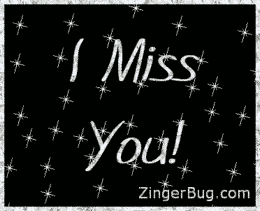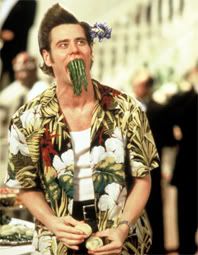 Please try not
to cry it was just my time to go. I see
you are still feeling sad, And the tears
just seem to flow.

We all come to earth for our lifetime,
And for some it's not many years
I don't want you to keep crying
You are shedding so many tears.

I haven't really left you
Even though it may seem so.
I have just gone to my heavenly home,
And I'm closer to you than you know.

Just believe that when you say my name
I'm standing next to you,
I know you long to see me,
But there's nothing I can do.

But I'll still send you messages
And hope you understand,
That when your time comes to "cross over,"
I'll be there to take your hand.
To the world her child is one...to her that child is the world.